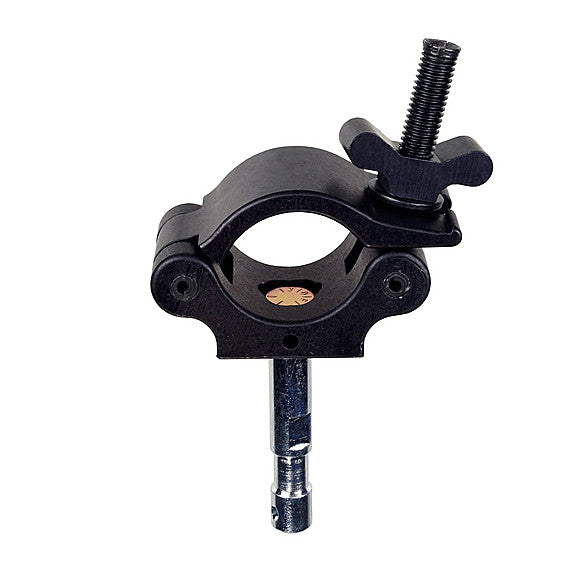 TLS Coupler with Baby Pin, (Cheeseboro)
Product No. MLBBP
Shipping calculator

Please enter correct zip code
Payment methods
Product details

Our standard Mega-Coupler with a 5/8" Baby Pin attached. Baby Pin is 3" in length with 1/2" threads.

Minimum Size
1.25" Pipe. 1.66" OD Pipe

Maximum Size
1.5" Pipe, 1.90" OD Pipe, 2" OD Truss Tube

Weight
1.25 lbs.

Case Quantities
Each

What is a Cheeseboro? Cheeseborough clamps aka Cheeseboro, Scaffold Clamps, Couplers, Swivels and even Cheese-burger or Burger Clamps. The name is believed to derive from the Chesebro-Whitman manufacturing company of New York. The devices are used for connecting iron pipes or aluminum tubes. They come in two styles; rigid (aka fixed 90¡) or Swivel.