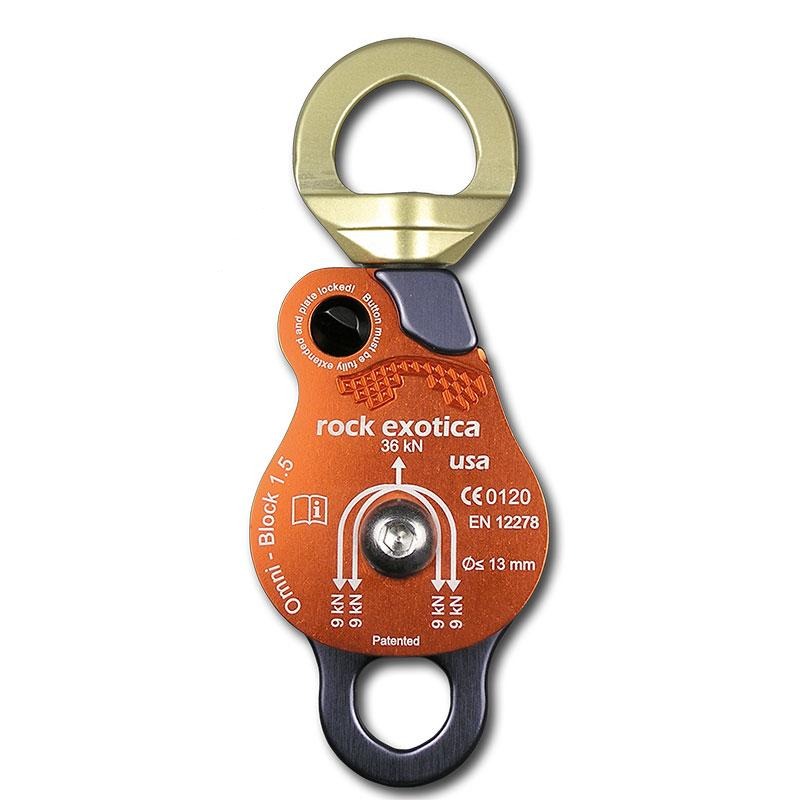 Rock Exotica Omni-Block 1.5" Double Pulley
Product No. P51 D
Regular price
$160.00 USD
Unit price
per
Shipping calculator

Please enter correct zip code
Payment methods
Product details

The Omni-Block combines a swivel and pulley into one tool, and incorporates a unique sideplate that opens while the pulley is still attached to the anchor. Traditionally, a pulley is connected to a swivel by a carabiner. However, the Omni eliminates the need for the carabiner, reducing length and pieces of equipment in the rigging system. The short length of the Omni is important when used in high-angle, confined space or other space-sensitive rigging environments. The reduced weight of the Omni will make hauling your gear easier. Additionally the Omni sideplate can be opened without detaching from the carabiner. Traditional pulleys require removing from the carabiner to change the rope. With the Omni, the user is able to do this while the pulley is still secured.

---

SPECIFICATIONS

Install and remove rope while still connected to the anchor.
Sideplate locks with two-stage, double-catch safety mechanism.
Integrated swivel allows pulley to orient while reducing gain.
Connect, install and remove rope with one hand.
CNC machined for optimal weight & strength.