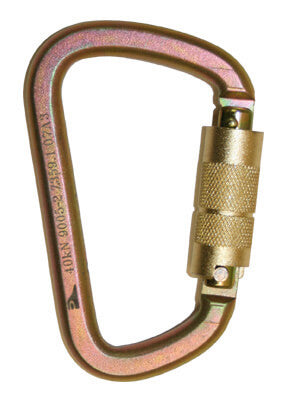 ProPlus Carabiner
Product No. 502400
Shipping calculator

Please enter correct zip code
Payment methods
Product details

ProPlus Carabiner

The ProPlus™ Carabiner is a plated steel alloy, auto-locking carabiner.

Gate opening: 1in
Weight: .6lbs
MBS*  50kn
Meets ANSI-Z359.1-2007, CE EN-362, CSA-Z259.12
Made in the USA

*MBS  Minimum Breaking Strength.   This identifies the amount of force required to break the carabiner.  This is not a Working Load Limit (WLL).  The WLL is determined by the user based on type of use, work conditions and Standard, where applicable.