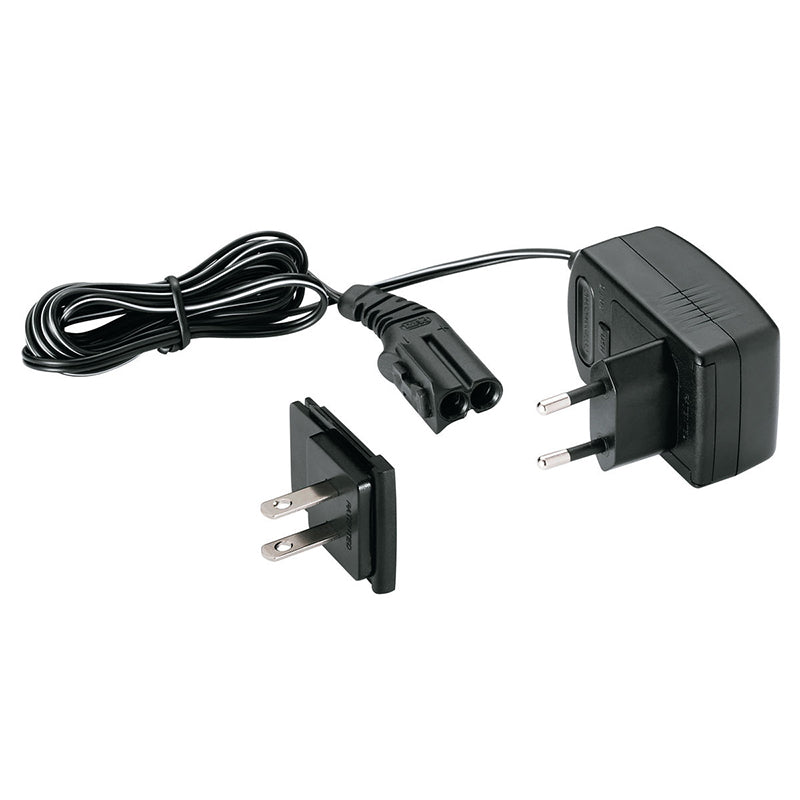 Petzl AC Battery Charger for ACCU 2/4 Batteries
Product No. E55800
Shipping calculator

Please enter correct zip code
Payment methods
Product details

EUR/US compatible quick wall charger for ACCU 2 ULTRA and ACCU 4 ULTRA rechargeable batteries.

---

SPECIFICATIONS

100/240 V EUR/US compatible wall charger.
Recharge time:
- ACCU 2 ULTRA rechargeable battery: 4 hours.
- ACCU 4 ULTRA rechargeable battery: 5 hours.
End-of-charge indicator light.
Weight: 145 g.
Certification(s): CE.
Comes with interchangeable European and North American wall charger.