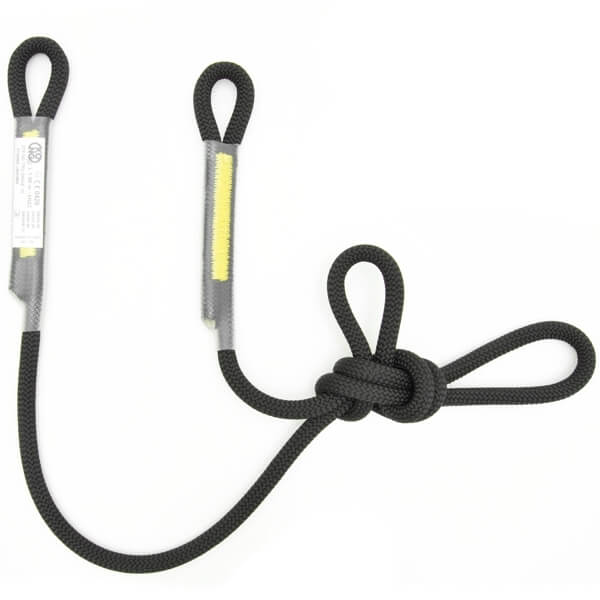 Kong Trilonge
Product No. 279I00170KK
Shipping calculator

Please enter correct zip code
Payment methods
Product details

Kong Trilonge

Positioning lanyard designed for caving, canyoning and rescue activities, made of dynamic rope EN892 10mm diameter, with sewn eyelets and rubber terminations.

Available in four lengths for a custom arrangement of the three branches of the lanyard.

Trilonge is the factory version conform to EN 566:06, EN 354:10, EN 358:99, EN 795/B:12norms, of a popular tool up to date handcrafted by the end user.




---

Choice of 4 lengths, depending on the needs and the user's stature




Seam eyelets with a contrasting color indicator for the immediate check of the wear

Lanyard lengths designed for the preparation of the 3 attachment points (short, medium, long) via Trilonge knot

Rope sheath very resistant to abrasion for use in particularly aggressive environments

Rubber terminals integrated for the correct and stable positioning of the connector in the sewn eyelets

Recommended for:

Work activities:
Scaffolding and trestles, Metal structures, Rope Access, Tree climbing/arboriculture
Contained in:
Mountain rescue

Length & Weight:
170cm - 150g
190cm - 170g
210cm - 190g
Rope Diameter: 10mm
Breaking Strength: 22kN
Standard: CE EN 354, 

CE EN 566, CE EN 358, CE EN 795/B

Material: Nylon
Color: Black

Notes on the "Trilonge" knot:

Independent tests have shown that this knot, properly packaged, gives the Trilonge good capacity to absorb energy resulting from a fall, significantly above the "figure of eight" knot. This means greater safety in case of fall, where, with fall factor equal to 1, the impact force with a mass of 100kg it records values below the threshold of permanent injury.

Warning: These performances degrade progressively after intense use.