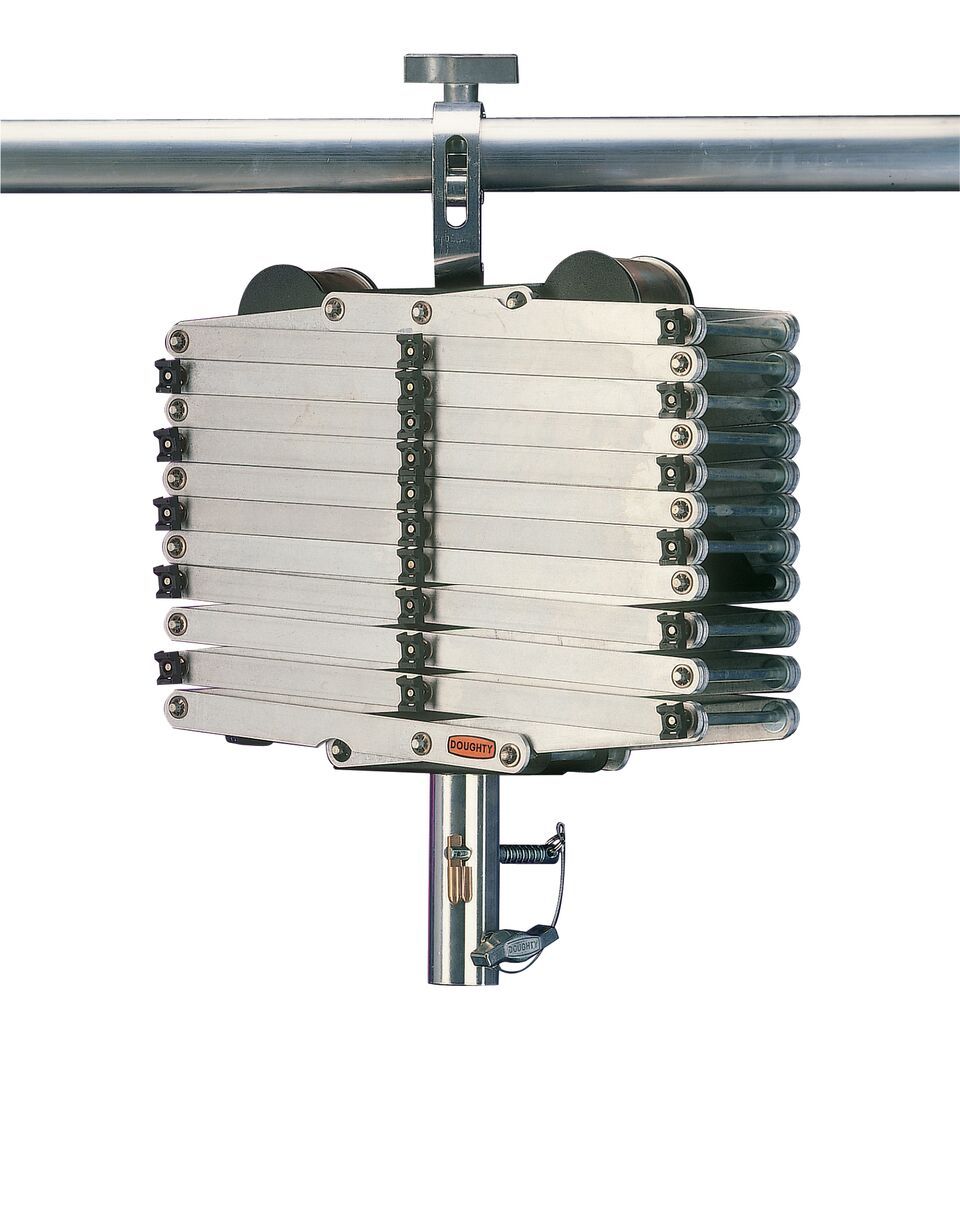 Doughty Standard Pantographs - 16'
Product No. G1696
Regular price
$2,405.83 USD
Unit price
per
Shipping calculator

Please enter correct zip code
Payment methods
Product details

Doughty Standard 16' Pantograph - Lighting Suspension

What is a pantograph used for? A pantograph is a mechanical device that enables a load, e.g a luminaire, to be suspended by means of balancing the load with two or more constant tension springs. Once the system is balanced, the load can be positioned at any height within the range of the Pantograph by simply raising or lowering the load by hand. 

Pantograph from Doughty Engineering: The Doughty Sprung Pantographs have been designed to be compact with strength, safety, and ease.

Loads of up to 79lbs can be suspended from overhead tracks or barrels. The standard pantograph can be up to 5 meters(16.4ft) long. Each Pantograph is fitted with a 1 7/64 inch Spigot (top) and a three-point receiver (bottom). Heavy-duty cable clips are fitted to take.

Lightweight Pantographs are also available on MTN SHOP.

For any inquiries, please contact us via chat. 

SPECIFICATIONS

Here are the standard pantographs we supply:


(Only G1696 is available)

Doughty Engineering is a UK-based entertainment equipment manufacturer and began the manufacture of products in 1985. Now, it is one of the world's leading manufacturers of rigging, suspension and lifting equipment for film/TV, theatre and concert halls.

Quality and safety are key issues for Doughty. As a member of PLASA (Professional Light and Sound Association) and

ESTA (Entertainment Services and Technology Association)

, Doughty adheres strictly to the standards of trading expected.