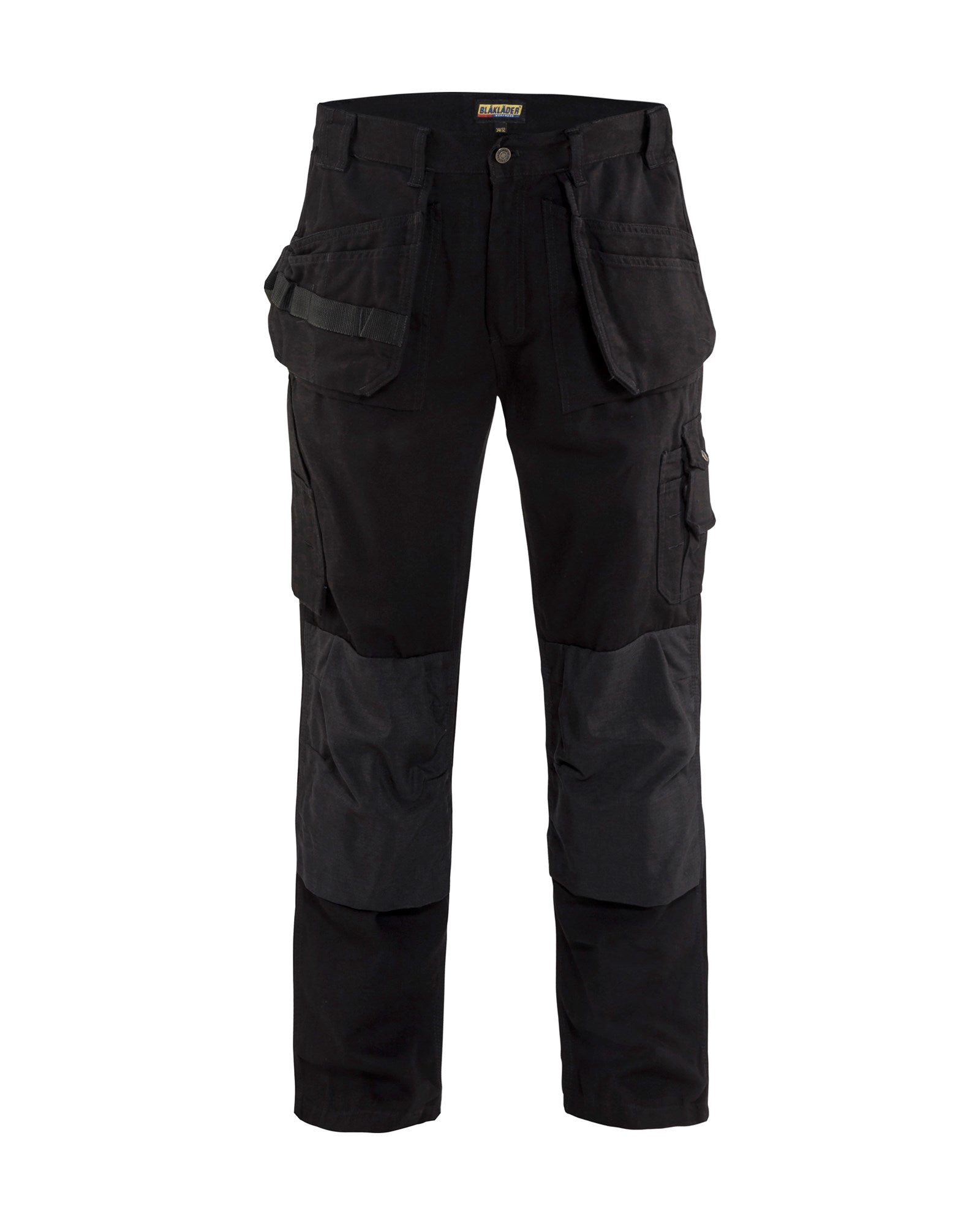 Blaklader 1630 Bantam Work Pants (Dark Color)
Product No. 163013108300-3028
Shipping calculator

Please enter correct zip code
Payment methods
Product details

Blaklader 1630 bantam work pants 

This range of dark-colored 1630 pants is as tough as armor and light as a feather. The 8 oz. cotton canvas material makes them as comfortable as your oldest jeans. The CORDURA® reinforcements and triple stitching make them as tough as a brand new bulletproof vest. If durability and functionality aren't what you're looking for, you came to the wrong place. If you're a leader, start wearing pants like a leader.

---

MAIN MATERIAL

100% cotton, 8 oz

COLOR

Steel Blue & Black

WASH

Pre-washed

REINFORCEMENT

CORDURA® reinforced knees and back pockets

DETAILS

Metal zipper fly

Side hammer loop

Metal buttons

Reinforced crotch seam

POCKETS

Back pockets with bellow

Leg pocket with flap and telephone and pen pocket

Bellowed front pockets

Knee protection pockets with two placement level options

Nail pockets - with tool holders, can be tucked inside the trousers

Ruler pocket with extra pocket

QUALITY & WASHING CARE

Lighter fabric for added comfort. Ideal for promotional/service use, but also useful for light craftsman work, indoors or in a warm climate. Oeko-Tex®100 certified material.