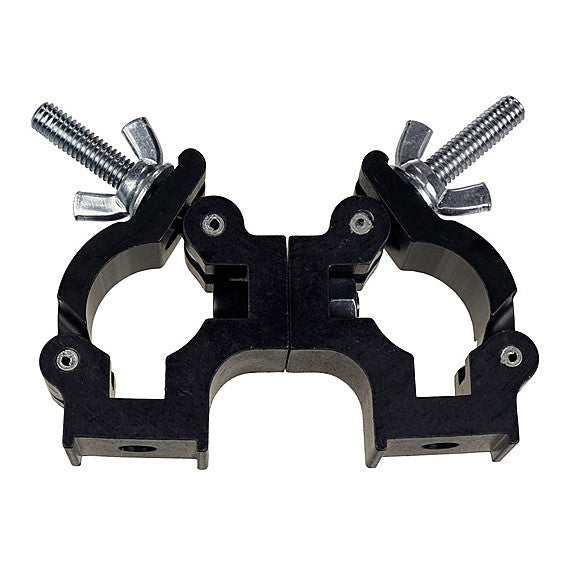 Title, (Cheeseboro)
Product No. QC1.5SB
Shipping calculator

Please enter correct zip code
Payment methods
Product details

The Quad Coupler 1.5 Swivel is made by bolting two Quad Couplers together with the flat or non-keyed sides facing each other.

Minimum Size
1.25" OD tube, 1" pipe, 1.315" OD pipe

Maximum Size
1.5" OD tube, 1-1/4" pipe

Working Load Limit
770 lbs.

Hardware
3/8" – 16 tpi x 1.25" Socket Head Cap Screw.
2 way nylon locking nut.

Dimensions
1.25" thick, each coupler

Weight
.5 lbs, each coupler

Case Quantities
12

What is a Cheeseboro? Cheeseborough clamps aka Cheeseboro, Scaffold Clamps, Couplers, Swivels and even Cheese-burger or Burger Clamps. The name is believed to derive from the Chesebro-Whitman manufacturing company of New York. The devices are used for connecting iron pipes or aluminum tubes. They come in two styles; rigid (aka fixed 90¡) or Swivel.