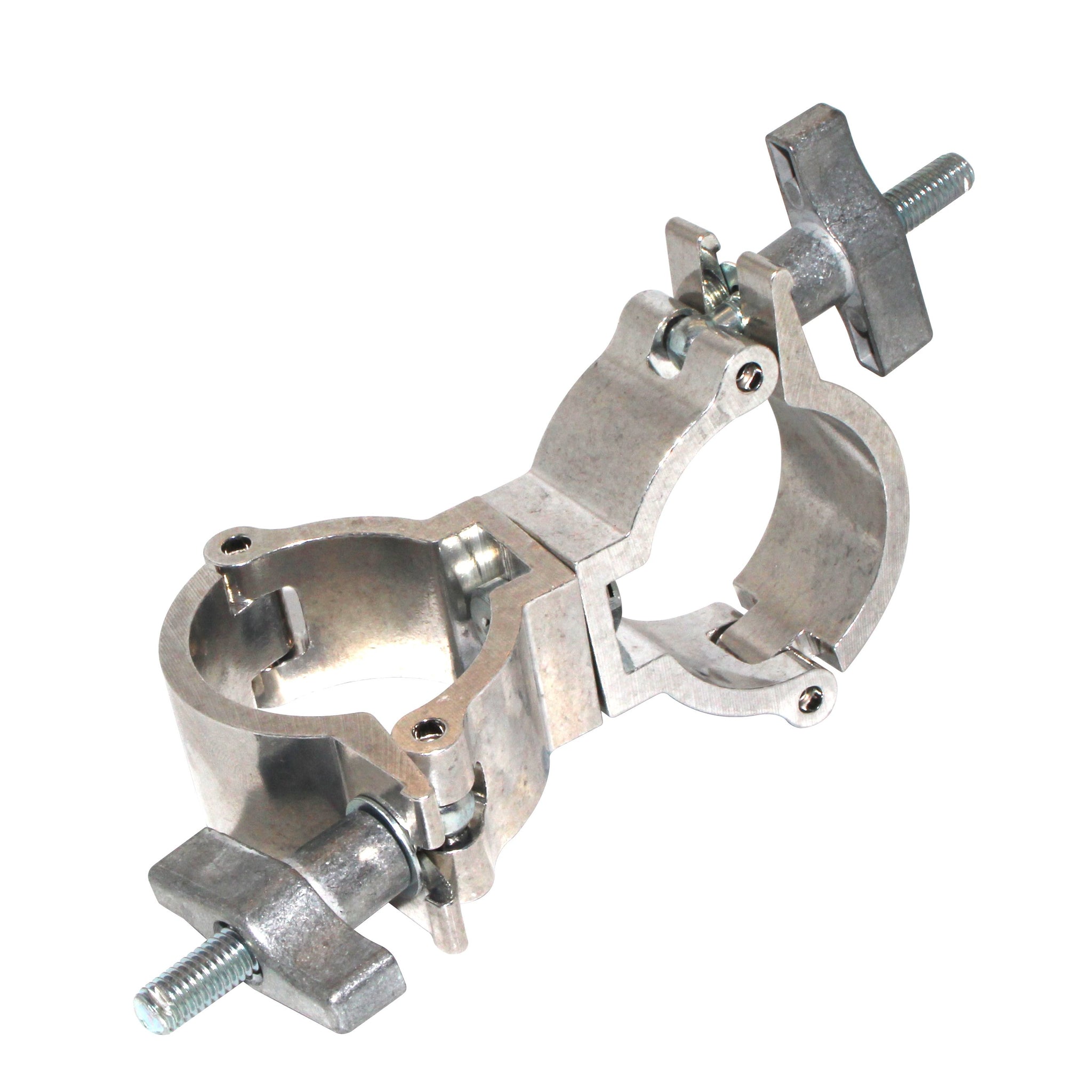 Doughty Super Lightweight Swivel Coupler - 2'' Diameter, (Cheeseboro)
Product No. T58123
Shipping calculator

Please enter correct zip code
Payment methods
Product details

Doughty Super Lightweight Swivel Coupler

The Doughty Swivel Coupler is super lightweight, with a weight of just 30% of the standard version and a slimline profile of 1.18'' width. 

Manufactured from high tensile Aluminum Extrusion, they provide a firm and fast fixing between adjacent bars at any angle and rotate 360 degrees. These Swivel Couplers are ideally used in the theatre, film, TV and photographic industries. Available in Black or Polished Aluminium.

For any inquiries, please contact us via chat. 

SPECIFICATIONS

SWL: 220 lbs
Tube Diameters: 2''
Width: 1.18''
Tube Centres: 2.8''
Weight: 0.88 lbs
Material: 

Aluminum

Finish:

 

Black or Polished Aluminum

Doughty Engineering is a UK-based entertainment equipment manufacturer and began the manufacture of products in 1985. Now, it is one of the world's leading manufacturers of rigging, suspension and lifting equipment for film/TV, theatre and concert halls.

Quality and safety are key issues for Doughty. As a member of ESTA (Entertainment Services and Technology Association) and PLASA (Professional Light and Sound Association), it adheres strictly to the standards of trading expected.

What is a Cheeseboro? Cheeseborough clamps aka Cheeseboro, Scaffold Clamps, Couplers, Swivels and even Cheese-burger or Burger Clamps. The name is believed to derive from the Chesebro-Whitman manufacturing company of New York. The devices are used for connecting iron pipes or aluminum tubes. They come in two styles; rigid (aka fixed 90¡) or Swivel.