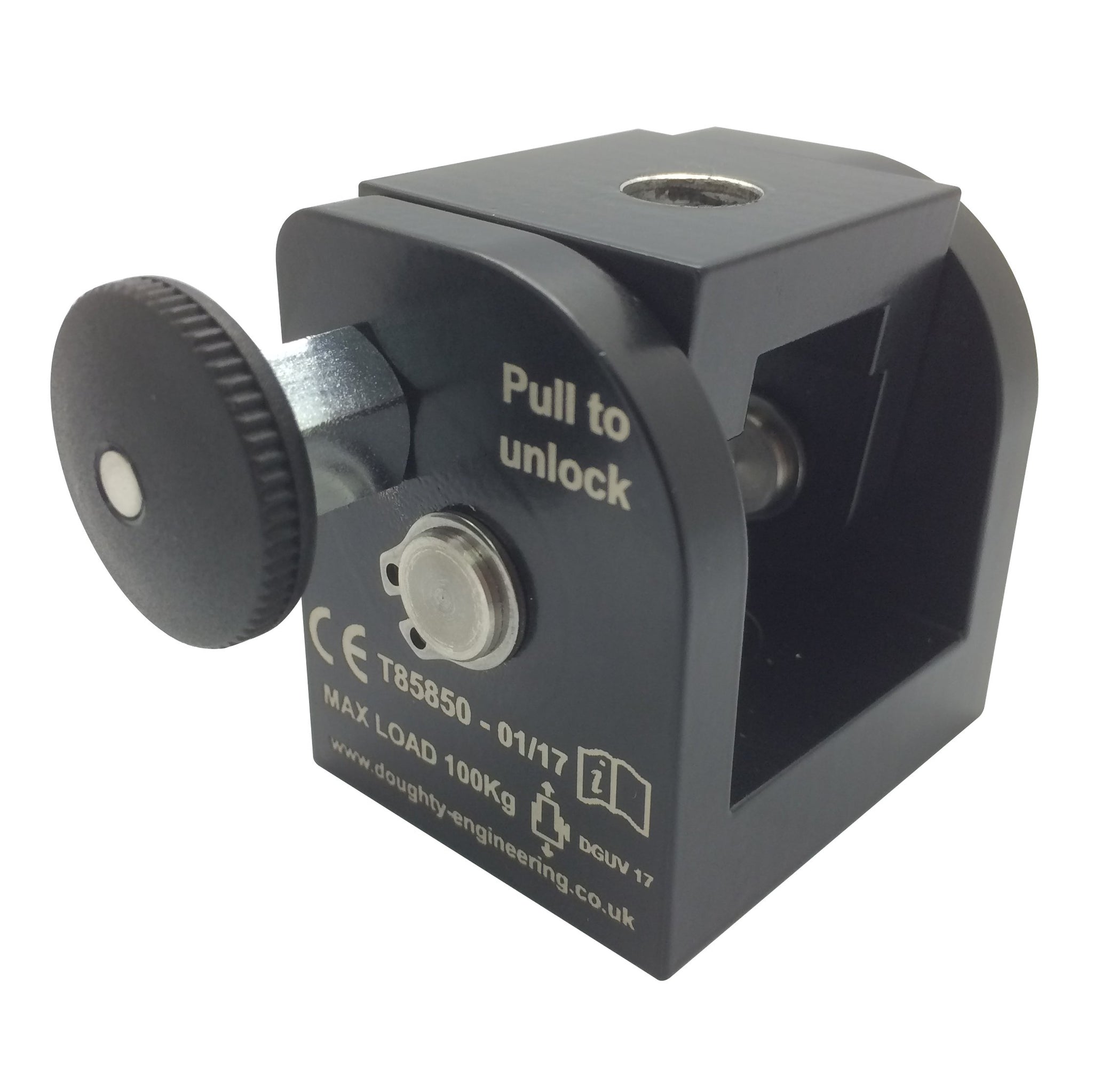 Doughty Clamp Space Saver
Product No. T85850
Shipping calculator

Please enter correct zip code
Payment methods
Product details

Doughty Clamp Space Saver 

Clamps can be awkward when it comes to storage and transport, with lots of wasted space in each storage box due to their size and shape. The Doughty Clamp Space Saver solves this problem by saving 4'' of space per clamp. 

The Space Saver enables a Truss Clamp or Spigot to be permanently fitted to a luminaire or projector etc. and folded into a storage position to save space. Watch more below:


Now, with Doughty's Clamp Space Saver, the Lighting Truss Clamp is not lost because it stays on the luminaire. The Space Saver, manufactured from high tensile aluminum, also features a quick release lock which enables the device to be folded quickly without tools. 

The top section of the Space Saver has a channel to hold captive a 3/8'' hexagonal nut or hexagonal bolt while the bottom section is machined to accept a 3/8'' socket cap bolt. This means the device can be rotated at any angle on the object to which it is fitted and secured.

For any inquiries, please contact us via chat.

 SPECIFICATIONS

This product is design registered.

Features and Benefits

Folds Flat without a tool
Fitted with Clamps, Spigots, etc
Allows a Truss Clamp or Spigot to be permanently fitted to a luminaire
Time-Saving
Space-Saving

Doughty Engineering is a UK-based entertainment equipment manufacturer and began the manufacture of products in 1985. Now, it is one of the world's leading manufacturers of rigging, suspension and lifting equipment for film/TV, theatre and concert halls.

Quality and safety are key issues for Doughty. As a member of PLASA (Professional Light and Sound Association) and

ESTA (Entertainment Services and Technology Association)

, Doughty adheres strictly to the standards of trading expected.