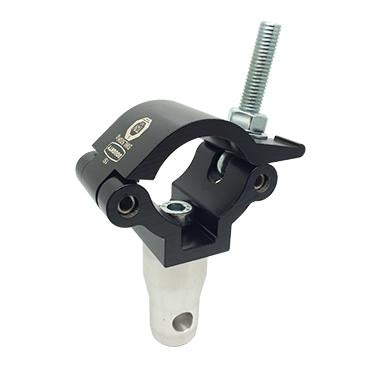 Doughty Lightweight Clamp with Half Connector
Product No. T45815
Shipping calculator

Please enter correct zip code
Payment methods
Product details

Doughty Lightweight Clamp with Half Connector

A Lightweight Doughty Clamp fitted with a half connector to suit our Modular Rigging System. 

This Doughty Clamp with Half Connector is available in polished silver or powder painted satin black.

For any inquiries, please contact us via chat. 

 SPECIFICATIONS

SWL:

 220 lbs

Tube Diameter: 1.9'' - 2''

Finish:

 Available in polished silver or powder 

painted satin black

Doughty Engineering is a UK-based entertainment equipment manufacturer and began the manufacture of products in 1985. Now, it is one of the world's leading manufacturers of rigging, suspension and lifting equipment for film/TV, theatre and concert halls.

Quality and safety are key issues for Doughty. As a member of PLASA (Professional Light and Sound Association) and

ESTA (Entertainment Services and Technology Association)

, Doughty adheres strictly to the standards of trading expected.