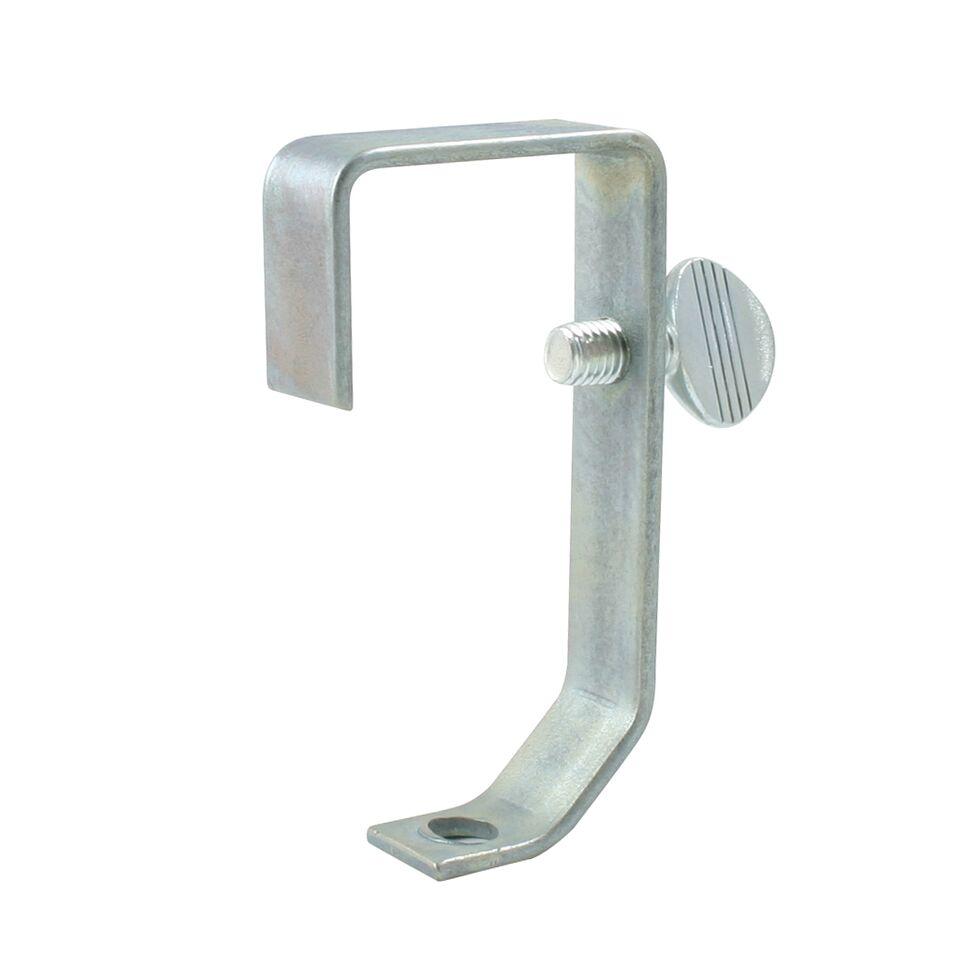 2'' Doughty Hook Clamp - Light Duty
Product No. T2010301
Shipping calculator

Please enter correct zip code
Payment methods
Product details

2'' DOUGHTY HOOK CLAMP - LIGHT DUTY

The 2'' Light Duty Hook Clamp from Doughty is ideal for hanging birdies. Manufactured from high-quality steel, this truss clamp is simple to use and extremely strong. 

Check the whole range of Doughty Hook Clamps here. 

For any inquiries, please contact us via chat. 

 SPECIFICATIONS

SWL: 4.4 lbs
Tube Diameter: 1.9 - 2''
Overall Height: 4.3''
Width: 0.8''
Fixing Hole: 0.4''
Weight: 0.24 lbs
Material:

 

Steel
Finish:

 Crackle Black

All Hook Clamps are Stamped with SWL.

Doughty Engineering is a UK-based entertainment equipment manufacturer and began the manufacture of products in 1985. Now, it is one of the world's leading manufacturers of rigging, suspension and lifting equipment for film/TV, theatre and concert halls.

Quality and safety are key issues for Doughty. All our products are subjected to the most rigorous testing possible and, where appropriate, are approved by the TÜV product services. Such products show the TÜV logo.

Doughty is a member of PLASA (Professional Light and Sound Association) and adheres strictly to the standards of trading expected.