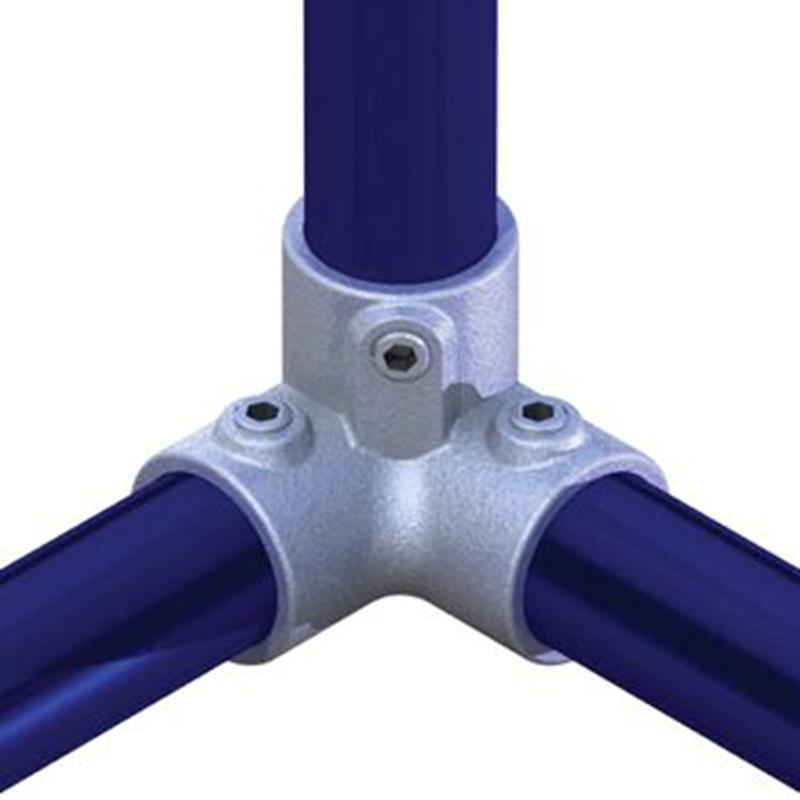 Doughty Key Clamp: 3-Way Elbow
Product No. T12800
Shipping calculator

Please enter correct zip code
Payment methods
Product details

Doughty Key Clamp: 3-WAY ELBOW

This Doughty Key Clamp is used on a three-way enclosed 90-degree corner joint. It is typically used on the straight and level guardrail at a 90° corner. This 3-way elbow can also be used to create enclosed corner joints in other square structures such as benches etc. 

For any inquiries, please contact us via chat. 

 SPECIFICATIONS

Dimensions: 3.9'' x 3.9''
Tube Diameter: 2''
Weight: 2.6 lbs

 Features:

High corrosion resistance
100% salvageable & reusable
Malleable iron castings with a galvanized finish to British Standard 729: Hot Dip Galvanized Coatings on Iron and Steel Articles

Doughty Engineering is a UK-based entertainment equipment manufacturer and began the manufacture of products in 1985. Now, it is one of the world's leading manufacturers of rigging, suspension and lifting equipment for film/TV, theatre and concert halls.

Quality and safety are key issues for Doughty. As a member of ESTA (Entertainment Services and Technology Association) and PLASA (Professional Light and Sound Association), it adheres strictly to the standards of trading expected.