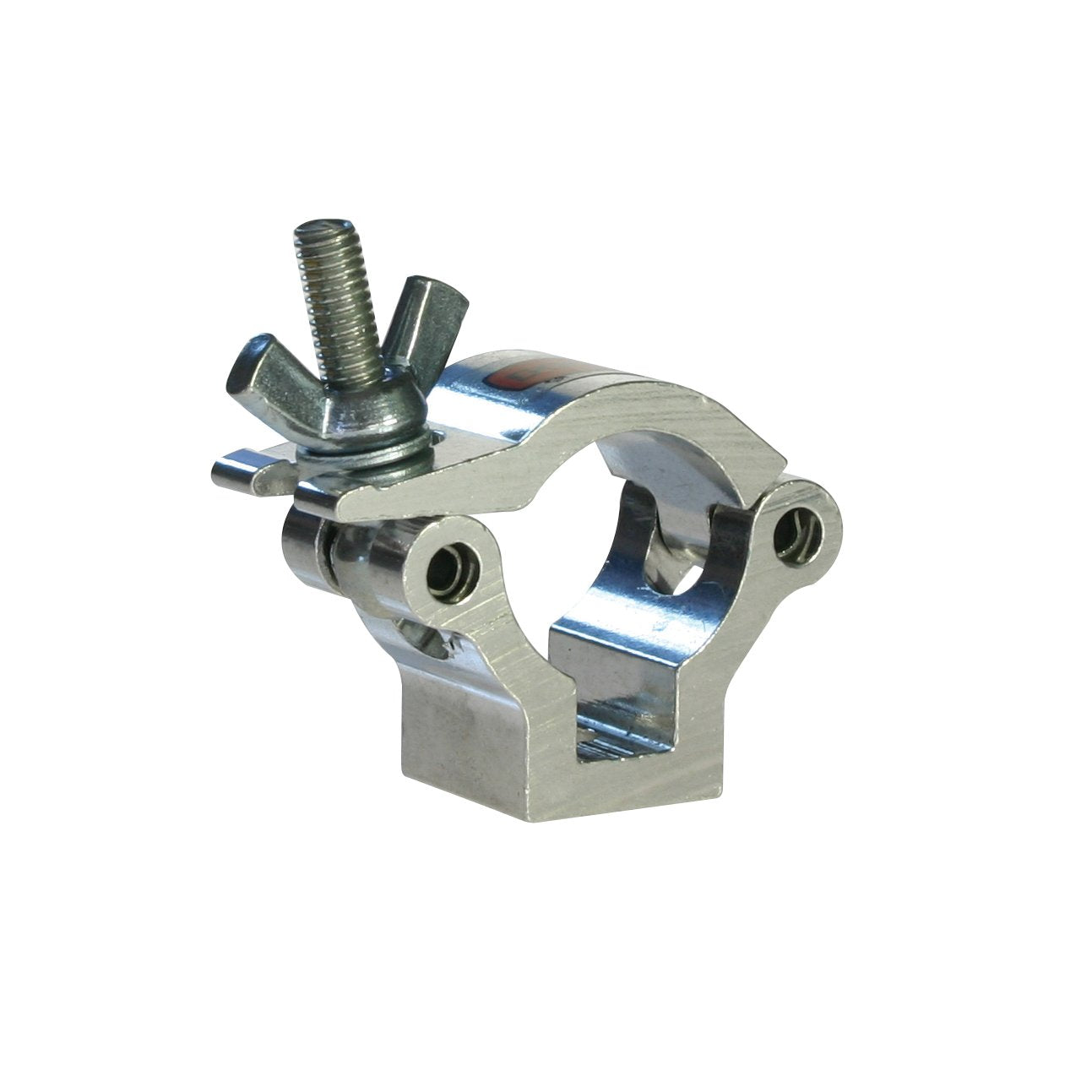 Doughty Half Coupler - Atom Clamps
Product No. T58870
Shipping calculator

Please enter correct zip code
Payment methods
Product details

Doughty Half Coupler - Atom Clamps

Atom Clamps are the smallest range of the Doughty Extruded Aluminum Couplers. They have a WLL of 220 lbs and are ideal for shop displays, film lighting etc.

This range of Half Couplers with a diameter of 1'' to 1.5'' are not only suitable for lightweight trusses, but also the centre tube on most varieties of stands. They have a slotted base to hold a Nut or Bolt.

Larger Atom Clamps are also available for attaching to wider tubes. 

Half Coupler Demonstration - A Light Quickly Hung Onto a Truss

For any inquiries, please contact us via chat.

DOUGHTY HALF COUPLER INFOGRAPHIC

 SPECIFICATIONS

TÜV Tested and Approved (∅1.25'' half coupler only)

SWL: 220 lbs

Tube Diameters: 1'', 1.25'' and 1.5''

Width: 1.18'' (Except ∅1'' half coupler with 0.83")

Fixings: M6 holes (1", 1.25'') / M10 holes(1.5") 

Material: Aluminum

Finish: Black or Polished Aluminum

For more details, please check 

Spec Sheet, User Manual and Cert of the Atom Half Coupler Range 

Doughty Engineering is a UK-based entertainment equipment manufacturer and began the manufacture of products in 1985. Now, it is one of the world's leading manufacturers of rigging, suspension and lifting equipment for film/TV, theatre and concert halls.

Quality and safety are key issues for Doughty. As a member of PLASA (Professional Light and Sound Association) and

ESTA (Entertainment Services and Technology Association)

, Doughty adheres strictly to the standards of trading expected.