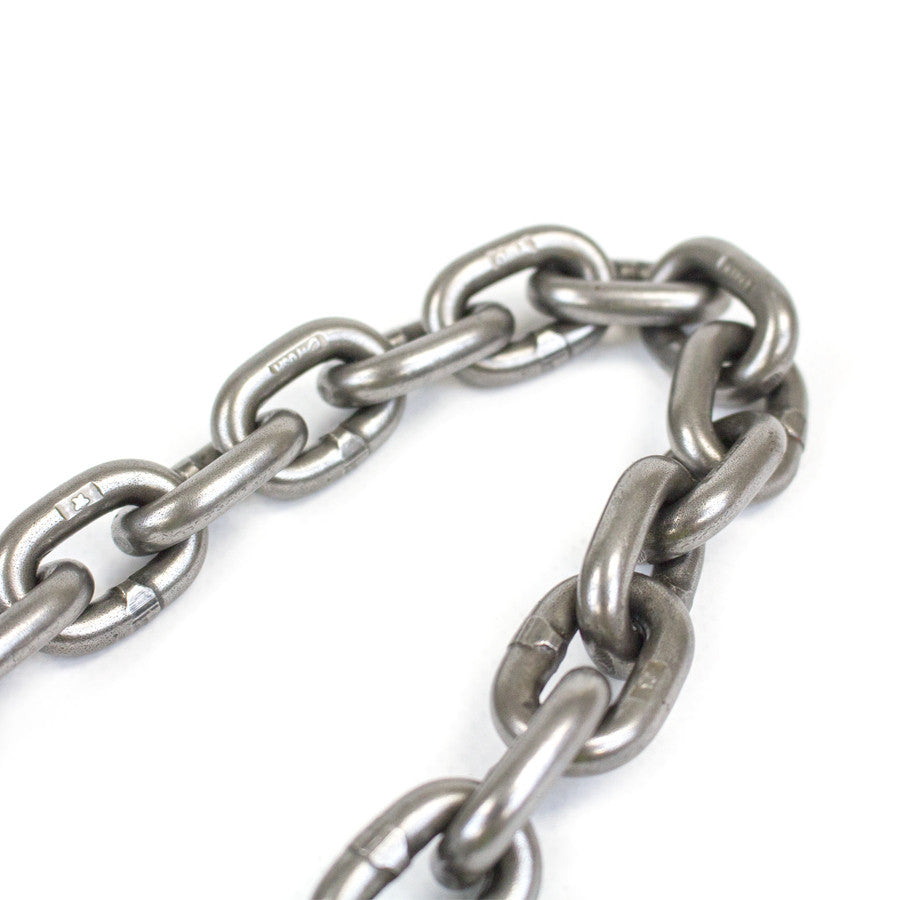 CM Genuine Load Chain (1/4")
Product No. 85944
Regular price
$955.50 USD
Unit price
per
Shipping calculator

Please enter correct zip code
Payment methods
Product details

When we're onsite at our own jobs, Mountain Productions trusts CM's genuine load chain to lift our roofs and rig our productions. Designed and manufactured domestically in the USA by Columbus McKinnon, their CM Star Grade Chain is zinc plated to protect against corrosion and ready for work. CM's load chain is designed to stand the test of time for repeated use, but should be inspected regularly to ensure safe usage.

The 1/4" CM Load Chain is for use with small frame Lodestars with ½ ton capacity. We offer standard lengths starting at 40' all the way up to 100' in length.

Note: The size of chain refers to specified lift length. An extra 2' of chain is added to each lift length to accommodate the internal chain in the hoist chassis. If you need a length of chain that is not provided as a standard option, please contact us.