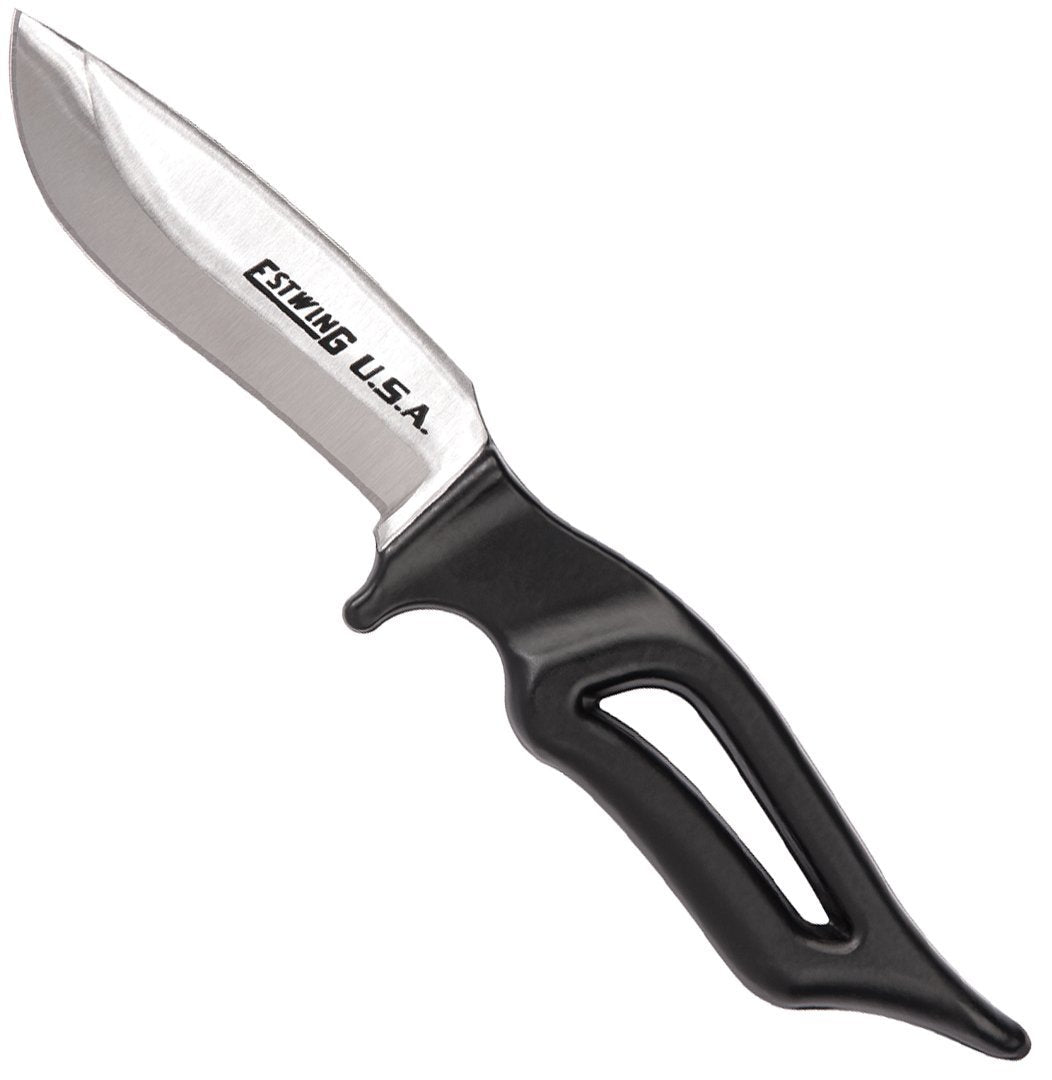 Estwing Bowie Knife- 4"/6" Fixed Blade Steel
Product No. EBK-4
Shipping calculator

Please enter correct zip code
Payment methods
Product details

Estwing Bowie Knife

Estwing's double-beveled Bowie Knife is the ultimate in durability and design. This Estwing knife with the traditional curved design is the perfect outdoor utility knife. It is also lightweight and easy to carry. The Bowie is forged in one piece of U.S. steel, with hand sharpened edges and an outdoor powder coated hilt. The Bowie knife is available in the 4" or 6" blade and comes with a high-quality nylon sheath.

Solid America Steel
Hand Sharpened Edge
4" and 6" edge
9" or 11" length
Black Outdoor Powder Coated
Black Nylon Sheath Included
Made in the U.S.A.