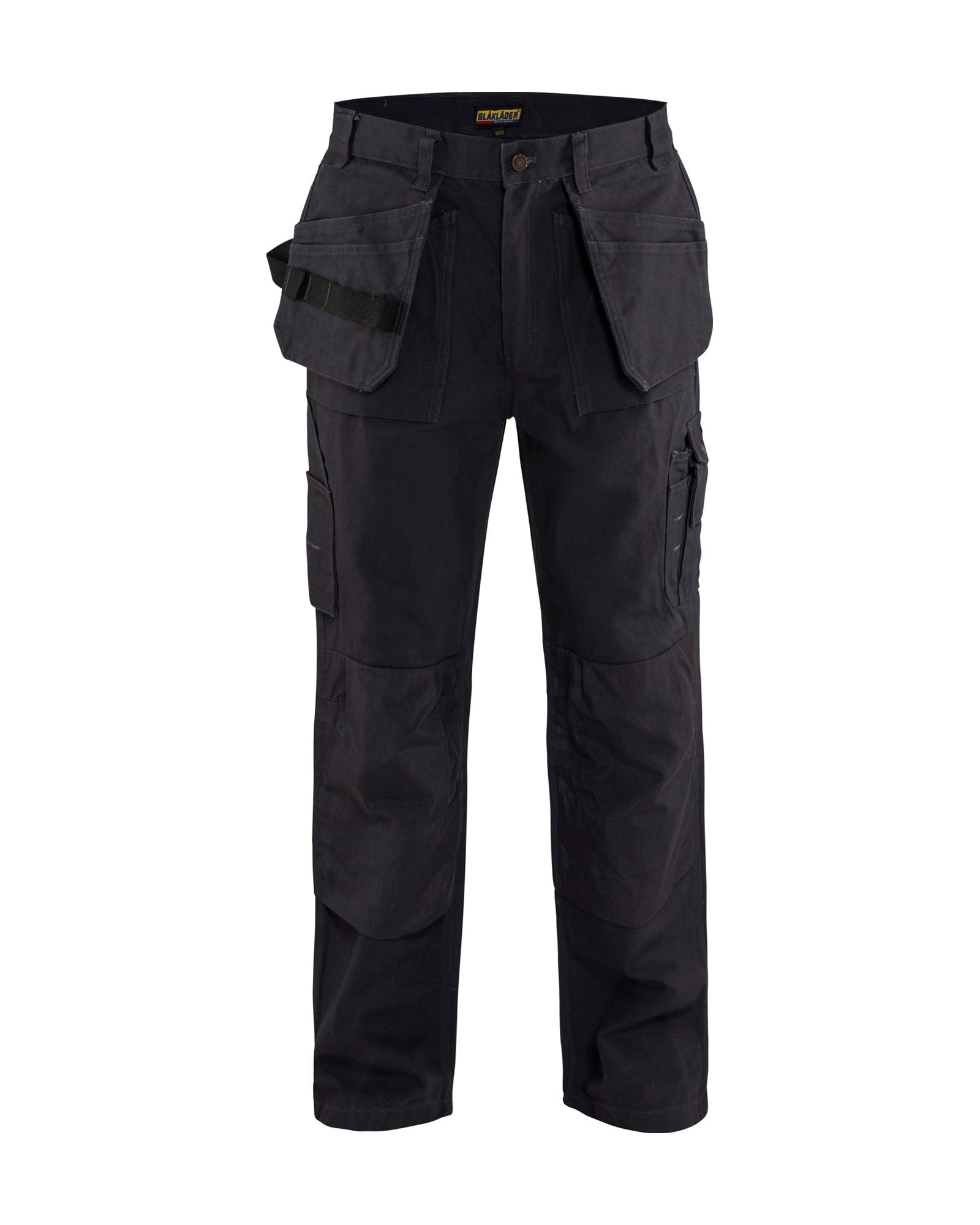 Blaklader Brawny Work Pants
Product No. 163013208300-3028
Shipping calculator

Please enter correct zip code
Payment methods
Product details

Blaklader Brawny Work Pants

If the jobsite keeps shredding your jeans, it's time to upgrade to Brawny pants. Made from heavy 12 oz. cotton, they're light enough to wear in the warm weather but durable enough to last. Brawny pants are the work place trifecta: durable, comfortable and lightweight.

---

MAIN MATERIAL
100% cotton, 12 oz
MATERIAL
100% Cotton
WASH
Pre-washed
REINFORCEMENT
CORDURA® reinforced knees and back pockets
DETAILS
Metal zipper fly
Side hammer loop
Metal buttons
Reinforced neck seam
POCKETS
Back pockets with bellow
Leg pocket with flap and telephone and pen pocket
Bellowed front pockets
Knee protection pockets with two placement level options
Nail pockets - with tool holders, can be tucked inside the trousers
Ruler pocket, Ruler pocket with extra pocket
QUALITY & WASHING CARE
Craftsman quality. Durable, soft and supple. Pre-washed. Oeko-Tex®100 certified material.